solutions
Media analysis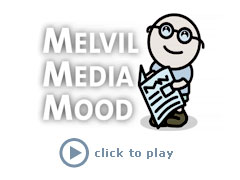 Who says what and when on which channel and to what effect?
Media analysis attempts to answer this question. Channels include classical print media but especially online media: The internet is an opinion former, and hence it increases the speed at which information diffuses, the topicality of the information but also the complexitiy of the current analysis methods.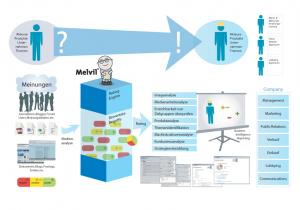 Media analysis
Text analysis of heterogeneous (online-) media
A central issue in the field of communication is the influence of media messages on the environment (target groups, readers, listeners, viewers). Nowadays, media are filtered and opinions interpreted through manual and labour-intensive content and text analysis. So as to reduce costs and to increase reaction speed, the process of information extraction needs to be automatised so that human experts can concentrate on the evaluation and interpretation of the results. Nowadays, the internet plays an important role in the identification of opinions. Hence, information extraction must also be possible on websites and blogs.
Complete package for image analysis
Sentiment analysis of selected actors, via a corpus of rated terms
Real-time analysis of online media (blog, forum, etc.)
Up-to-date monitoring of different topics over a long period of time
Comparison of information channels, topics and actors with one another
Qualitative image analysis prepared in report form, strategic recommendations
Further areas of application
Analysis of media work
Check reachability of target groups
Product analysis
Topic identification
Analysis of power structures
Competition analysis
Strategy development
At a glance

What influence do media messages have on the environment?
Content and text analysis is performed manually and thus labour-intensive
Automation reduces costs and increases reaction speed
Analysis of online content such as blogs will be necessary in the future
Continuous image and media analysis will be rendered possible over an arbitrary period of time
uma as solution partner
A team with more than 10 years of both consulting and implementation experience
A competent partner in the fields of information extraction, text analysis and knowledge transfer
Customer solution for semi-automatic text analysis
Analysis of information diffusion in online media is enabled (information flows are visualised)
Analysis of online content such as blogs will be necessary in the future